Brugal Extra Viejo
$460.00
| | |
| --- | --- |
| Flavours: | |
| Flavours intensity: | |
| Alcohol Punch: | |
| Finish: | |
________________________________________
Vintage: Up To 8 Years
Ageing: American Oak Casks
Colour: Bright & Clean, With Deep Rich Ambers
Ingredient: Suger Cane
Origin:  Dominican Republic
Abv: 38%
Vol.: 700ml
________________________________________
Aroma: A symphony of natural and beautiful notes: wood, dried fruits, almonds, cocoa, vanilla, orange peel, caramel and molasses.
Palate: An elegant taste that first arrives with hints of vanilla, caramel and touches of honey. It is followed by sweet spices and rich cocoa.
Conclusion: Lingering in the mouth with a peppery finish. A cool feeling to the nose contrasts with warmer notes at the beginning.
Editor Choice: Extra Viejo is skillfully blended by our Maestros using our carefully selected, older reserves from white American oak casks that previously held bourbon. Extra Viejo is the perfect signature of Brugal's distinctive smooth style. The rich amber liquid has a rounded woody spiciness, notes of orange peel and hints of vanilla, creating a fuller flavor profile and long balanced finish.
Cocktail Recipe: Classic Dark & Stormy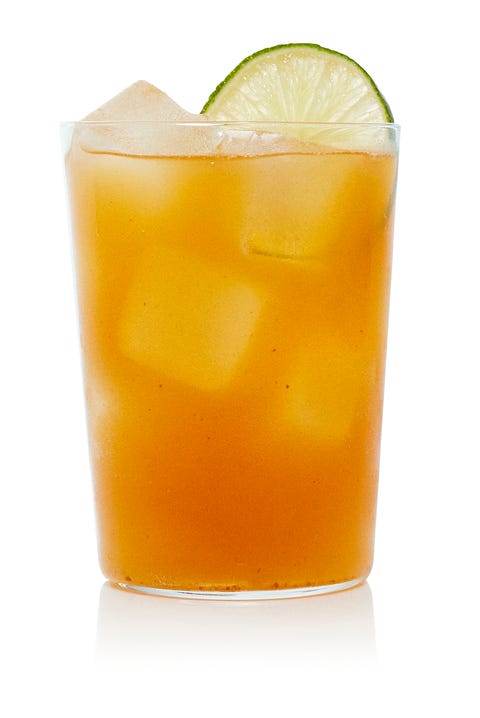 Ingredients:
2 oz apple cider
2 oz Brugal Extra Viejo
4 oz ginger beer
1 lime
Preparation:
Combine apple cider, Brugal Extra Viejo, ginger beer, and juice of half of the lime in a cocktail shaker or tall glass and stir until combined. Cut the other half of the lime into wedges, and serve in a tall glass over ice.
Cocktail Recipe:  On The Rocks with Brugal Extra Viejo
Ingredients:

2 oz (or 60ml ) Brugal Extra Viejo
Large single ice-cube, or a couple of smaller ones
Preparation:
Pour the Extra Viejo over ice into a rocks glass or tumbler.
Let the cocktail sit for a moment, allowing the ice to melt into the rum ever so slightly.

 
Cocktail Recipe:  Ginger & Lime with Brugal Extra Viejo
Ingredients: 
1 oz (or 30ml ) Brugal Extra Viejo
0.75 oz (or 22.5ml ) fresh lime juice
4 oz (or 120ml ) ginger beer
1 Wedge of lime
Preparation:
Pour the Extra Viejo and the lime juice into a tumbler full of ice.
Fill to the brim with ginger beer and top with fresh lime to unleash the flavours of the rum.