| | |
| --- | --- |
| Flavours: | |
| Flavours intensity: | |
| Sweetness: | |
| Acidity: | |
| Body: | |
| Alcohol Punch: | |
| Finish: | |
________________________________________
Vintage:N/A
Colour: Transparent
Colour Intensity: Clear
Ingredient: Agave 
Origin: Mexico
Abv: 40%
Vol.: 750ml
________________________________________
Proof: 80%
 Raw agave with intense citrus and herbal tones.

 A fusion between raw and cooked agave is perceived, achieving a perfect balance with citrus and herbal notes.
Editor Choice: Bottled after it has come from their copper pot still, this Blanco is referred to as "The Truth" by Don Leonardo, founder of Corralejo as it truly captures the character of the agave. Spicy and herbal with a touch of peppermint, the truth certainly tastes good.
100% agave tequila that is the essence of products produced by the Corralejo family, as it is the beginning of the history of each of our products, since all tequilas begin white and become rested or aged depending on their maturity time.
Cocktail Recipe: Bobby Flay's Ginger Beer Margarita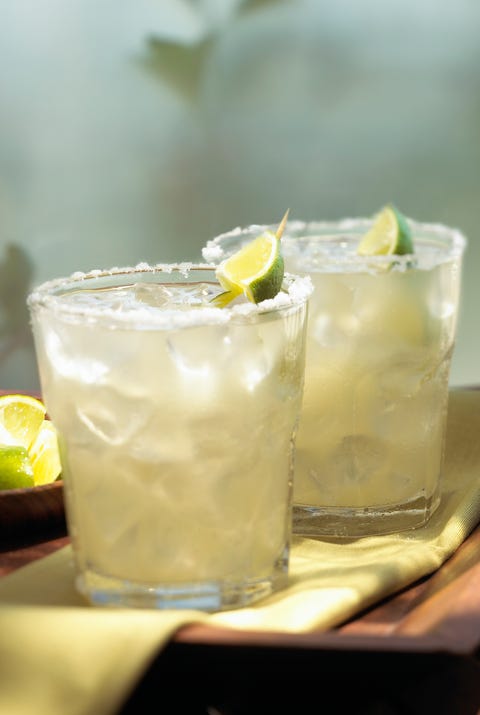 Ingredients
1.5 oz Blanco tequila
.5 tsp fresh lime zest
1 oz fresh lime juice
1 oz fresh orange juice
Simple syrup*, optional
3 oz ginger beer
Lime wedge, for garnish
Instructions
Combine the tequila, lime zest, lime juice, orange juice and a few ice cubes in a cocktail shaker and shake for 10 seconds. Pour into a rocks glass over ice. Taste, and stir in some simple syrup if you'd like it sweeter. Top off with the ginger beer and garnish with a lime wedge.
*Simple syrup
To make simple syrup, bring equal parts sugar and water to a boil in a small saucepan, stirring until the sugar dissolves. Cool and chill.
Cocktail Recipe: Corralejo Tonic
Ingredients:
- Corralejo Blanco
- 200 ml Quina Water
- Half slice of Orange
- Half slice of grapefruit
- Slice of lemon
Cocktail Recipe: Noche de Primavera
50 ml Tequila Corralejo Blanco
- 15 ml lemon juice
- 15 ml grapefruit juice
- Agave nectar
- Blackberry garnish


PREPARATION:
Pour 1 ounce of Corralejo Blanco Tequila into a shaker with ice, and add the juice of half a lemon and 1 grapefruit. Then add agave nectar and shake.
Put a couple of lemon slices into a glass, pour in the mixture and garnish with blackberry.
Cocktail Recipe: Tequila & Fresa
15 ml Corralejo Blanco Tequila
- 200 ml quinine water
- 2 sliced ​​strawberries
- Lemon slice


PREPARATION:
Pre-cool the glass by adding ice and stirring. Then remove excess water and add more ice.
Pour Corralejo Blanco Tequila into the glass, add 3 fresh strawberry slices and 1 slice of lemon. Then add quinine water and garnish.
Cocktail Recipe: Spicy Margarita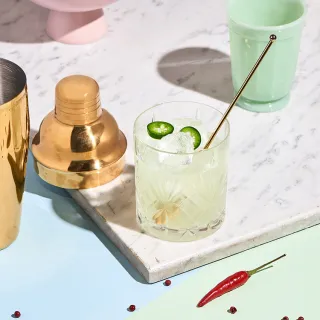 Ingredients: 
50

 

ML

 

BLANCO TEQUILA

30

 

ML

 

COINTREAU

20

 

ML

 

FRESH LIME JUICE

2 SLICES

 

JALAPEÑO

2 SLICES

 

FRESH CILANTRO
Combine all ingredients in a cocktail shaker.
Add ice and shake until well-chilled.
Strain into a chilled Old Fashioned glass.
Garnish with a jalapeño pepper.