Teeling Small Batch
$54.00
| | |
| --- | --- |
| Flavours: | |
| Flavours intensity: | |
| Alcohol Punch: | |
| Finish: | |
________________________________________
Vintage: No Age Statement
Ageing: Ex-Bourbon Barrels, Finished in Central American Rum Casks
Ingredient: Cereals
Origin: Ireland - Dublin 
Abv: 46%
Vol.: 700ml
________________________________________
Aroma: Cut grass and orange blossom. Allspice, hints of vanilla, apple pie and blackberries.
Palate: Spiced, rich palate with rose petal jelly and lemon curd. Creamy vanilla, hints of dried herbs and cinnamon.
Conclusions: Floral, herbal finish. Caramel on the tail. A deliciously creamy, spicy and rich Irish blend.
Editor Choice: The corn/grain element of the blend brings a distinct sweetness, acting as a canvas for the rich, roasted caramel / toffee character of the malted barley.
The grain and malt whiskeys are aged separetely in ex-bourbon barrels, in a ration of roughly 3:1, grain to malt. Vanilla and oak notes are imparted at this stage.
Blending in small batches and finishing in Central American rum casks, allow the grain and malt whiskey to marry and take on a subtle dried fruit character.
Master 
Irish Blended - Premium - 2017
         The Irish Whisky Masters (The Spirits Business)
Silver 
Irish Blended - Premium - 2019
        The Irish Whisky Masters (The Spirits Business)
Drinks International 2020, Best Selling Brands: No.4
Drinks International 2020, Top Trending Brands: No. 4
Non Chill Filtered
Cocktail Recipe: Tropical Teeling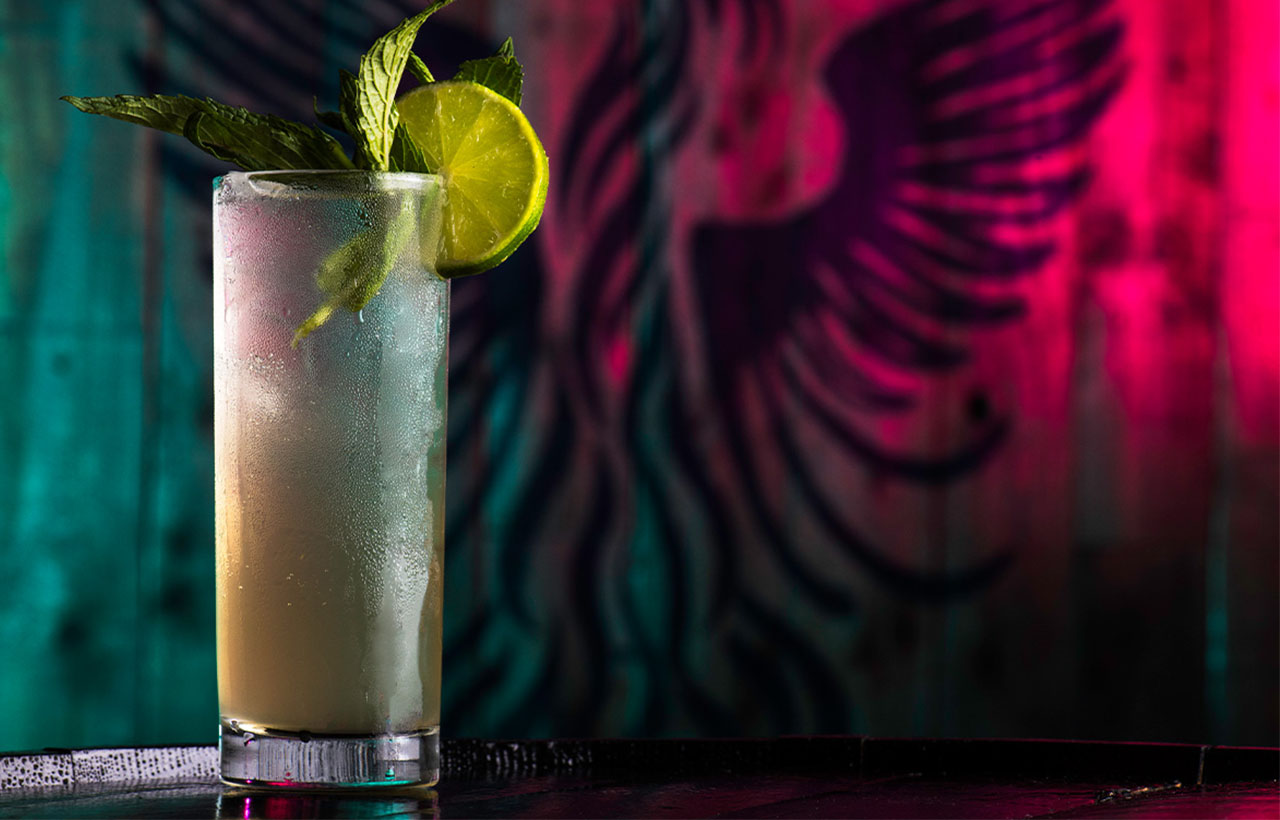 Ingredients:
30 ml

 

Teeling Small Batch

5 ml

 

Pineapple Syrup

80 ml

 

Soda Water
Squeeze of Fresh Lime
Step 1: Add whiskey and pineapple syrup to glass and stir with a bar spoon until mixed
Step 2: Add ice
Step 3: Top with Soda Water
Step 4: Squeeze fresh lime
Cocktail Recipe: Apple of my Eye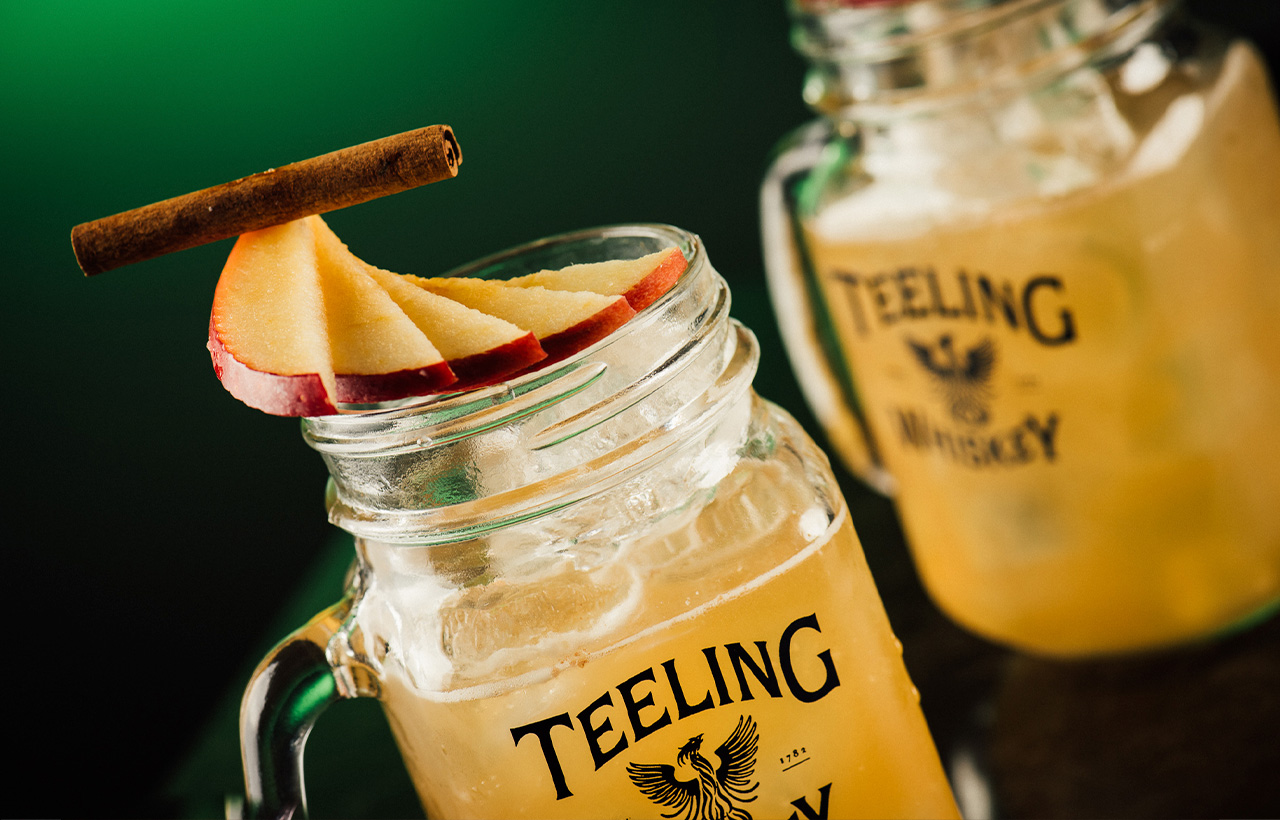 Ingredients:
35 ml

 

Teeling Small Batch

25 ml

 

Apple Juice

5 ml

 

Honey

10 ml

 

Apple Pie Spices
Step 1: Chill a tulip glass with ice
Step 2: Add all ingredients to a shaker, using a bar spoon twice to collect the honey
Step 3: Shake until chilled and fine strain into glass with fresh ice
Step 4: Garnish with an apple slice