Tito's Handmade Vodka
$34.00
| | |
| --- | --- |
| Flavours: | |
| Flavours intensity: | |
| Alcohol Punch: | |
| Finish: | |
________________________________________
Colour: Transparent
Distillation: 6 times
Ingredient: Corn
Origin: USA - Texas - Austin
Abv: 40%
Vol.: 750ml
________________________________________
Proof: 80%
Gluten - Free
A homegrown symphonic spirit to applaud. It can go head to head with any of the world's greats and not break a sweat.
Editor Choice: Tito's handmade Vodka is designed to be savored by spirit connoisseurs. It is microdistilled in an old-fashioned pot still, just like fine single malt scotches and high-end French cognacs. Our handcrafted technique offers more control over the distillation process, resulting in a spectacularly clean product of incomparable excellence. The Vodka is cleansed of phenols, esters, congeners and organic acids by filtering it through the finest activated carbon available.
Wine pairing: Caviar, Lumpfish roe, Smoked Salmon, Smoked Mackerel, Smoked Eel, Russian Salad, Tartare,Creamy or Salty Cheeses with dill.
Cocktail Recipe: Grapefruit Infusion
Ingredients:
500 ml Tito's Handmade Vodka
1 large grapefruit rind
Mint leaves
Preparation:
Peel the grapefruit rind (avoiding the white pith) and drop into a glass container.
Fill with Tito's Handmade Vodka.
Let sit for 36 hours.
Strain when the infusion has reached the desired flavor.
Cocktail Recipe: Tito's Bloody Mary
Ingredients:
1 1/2 oz Tito's Handmade Vodka
4 oz your favorite bloody mary mix or make your own (below)
Just add Tito's Handmade Vodka, bloody mary mix, and ice to a glass.
Stir and add your garnishes.
 DIY Bloody Mary Mix:
4 oz tomato juice

1 dash Worcestershire sauce

1 dash hot sauce

horseradish (to taste)

squeeze fresh lime juice

fresh cracked black pepper
Cocktail Recipe: Traditional Moscow Mule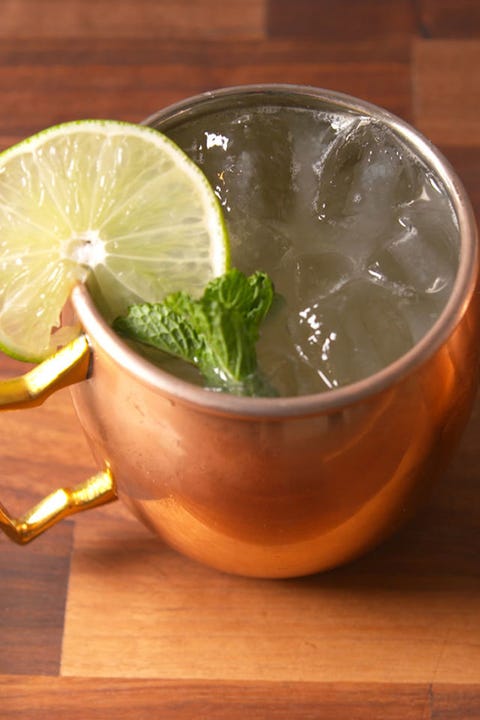 Ingredients:
2 oz Tito's Handmade Vodka
2 oz fresh lime juice
Ginger beer
Lime wedge for garnish
Mint for garnish

Preparation:
Fill two copper mugs with about ice. Pour 1 ounce of vodka and .5 ounce of lime juice over ice in each mug. Pour ginger beer into each cup until mostly full. Stir. Garnish with lime and mint.
Cocktail Recipe: Limoncello Mule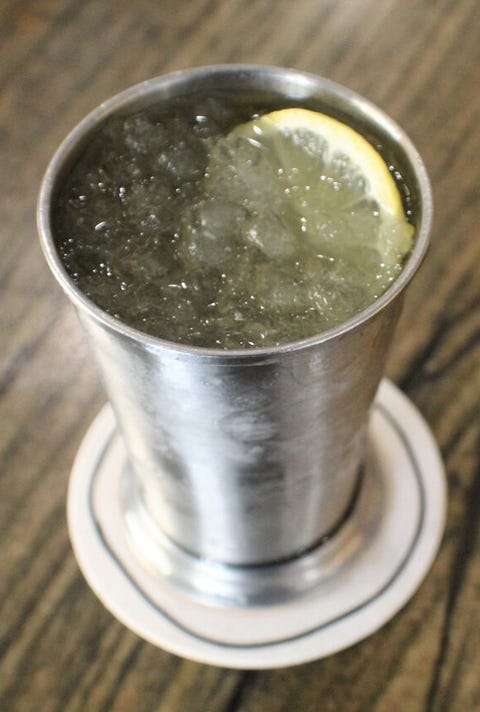 Ingredients:
1 oz limoncello
1 oz Tito's Handmade Vodka
Fever Tree ginger beer

Preparation:
Add all the ingredients together in a julep cup, and garnish with a lemon wheel and a mint sprig.
Cocktail Recipe: Orange Cosmo
Ingredients:
1.5 oz Tito's Handmade Vodka
1/2 oz Aperol Aperitivo
1 oz  Cointreau
Fresh lime juice and Twist of Lemon
Preparation:
Shake with ice and strain into a chilled martini glass. Top with a squeeze of fresh lime.
Cocktail Recipe: Ginger Buzz
Ingredients:
40 ml Tito's Handmade Vodka
Top up with Freshly Squeezed Apple Juice

5 to 6 slices ginger
Preparation:
Peel fresh ginger and grate finely. Put ginger and other ingredients into a glass. Stir. Pour through a fine strainer into another glass with ice.